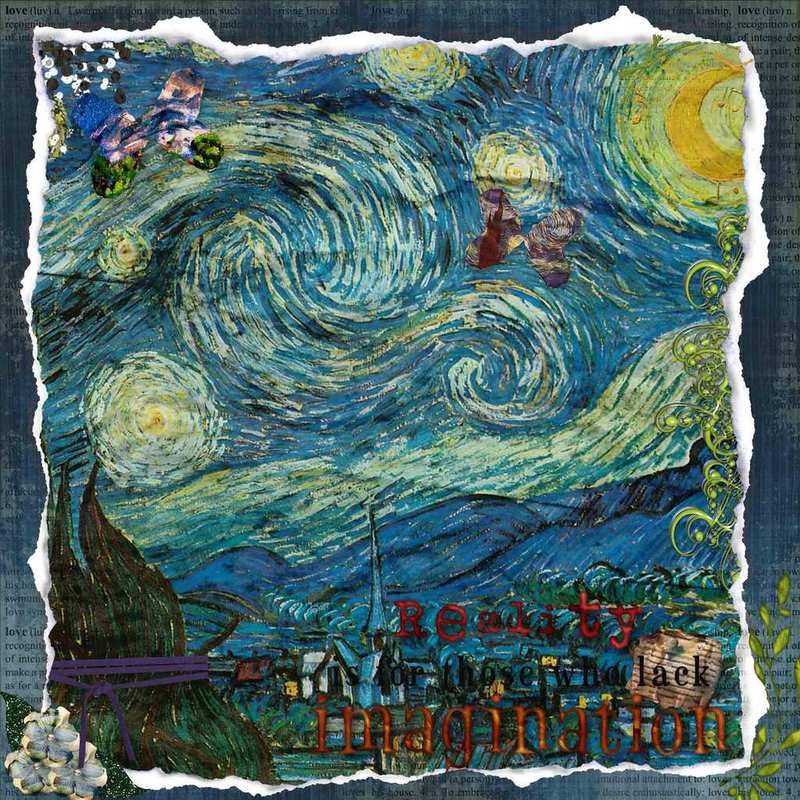 Ok thank goodness my partner and I have made it two challenge 10. We only have 2 left before the grand prize. I can't wait to see us win!!!! Ok Challenge 9 came with some bumps in the road. The designer went missing and I nearly got a trojan virus from her blog. :(
So NDSIB decided to take over the challenge and do altered art.
Altered art????
Here is what they say about altered art: Altered art is a broad term that encompasses many styles and genres of art. At its most basic, it gives a new artistic life to old and/or used mundane, utilitarian items through the application of techniques and combinations, some recognized as standard artistic methods, some not. "
Thank goodness for Tangie Baxter!!! She posted altered art freebies at NDSIB and then on her blog. I went to her store and grabbed two kits to play with too. I love the quote here: Reality is for those who lack imagination.....bought sums up my life lately!!!! But goodness do I love the Masters kit I picked up!!!!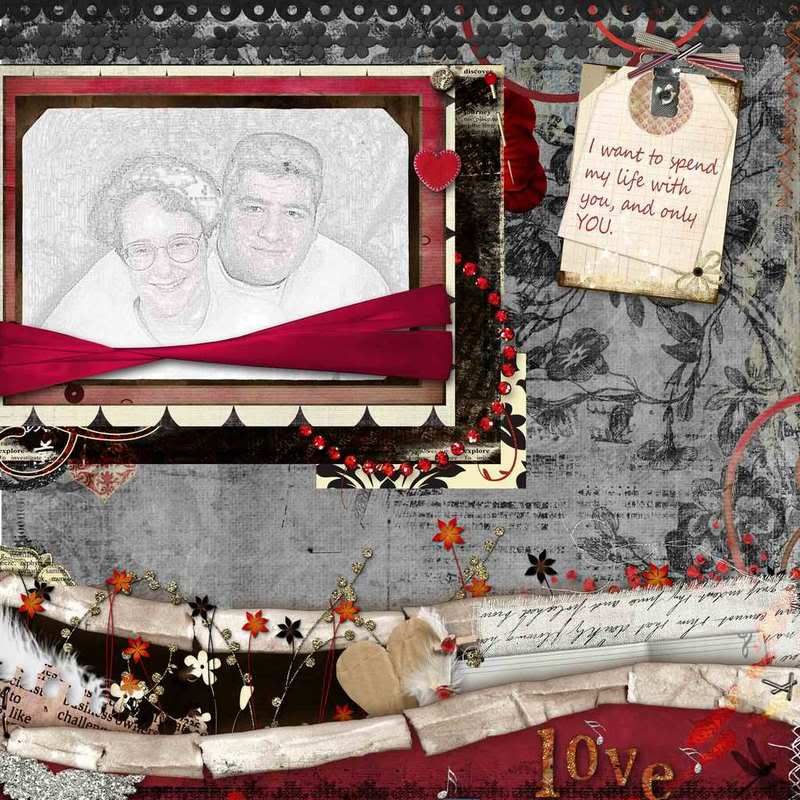 Then a doosy came up!!! Plain Digistal Wrapper was hosting this week. It was my turn to make the layout for the week and I had to use 50 different elements by a minimum of 10 different designers. OK!!!! 50 elements is really quite cluttered on one page. I decided to take the idea from ah! Designs and several other and do a clustered border. It took me hours to do but I did end up with 53 different elements and used 27 different designers. I think I nearly did all of the designers in the digiworld...this week alone. My partner counted to make sure I had all of the elements and yep she can count them all too. I created a second version of this layout for my personal files that is less busy and I love it.
Can you see the difference removing some of the elements can make. I just love the complexity of my border and am just sooo excited about the fact that I actually made one.....I am definetly working outside of my box for this race.