Plain Digital Wrapper has revamped its Challenge system. We are now offering wrappers or points for completion of challenges. For every 10 points you will earn a $5.00 gift card to the store.
It is not mandatory to use PDW products in our challenges, however you will earn a bonus point for using PDW products.
We have three challenges that run monthly:
Give me space
: Love white space layouts. Join use to learn all about those lovely white space layouts.
Journal me this
: Journaling promts to help you create something new.
Piece wrapping
: Use this adorable mini kit to create a layout.
Plus we now have two
variety challenges
to get you thinking outside of the box. Each challenge runs only 15 days, so be prepared to play.
The first variety challenge is scraplift this gallery layout. Let's start the new year off with alittle inspiration and scraplift this adorable layout from our own gallery. I was drawn to the colors and adorable cluster of photos and elements, so much so that I had to scraplift it. Merry and Bright by
Livybug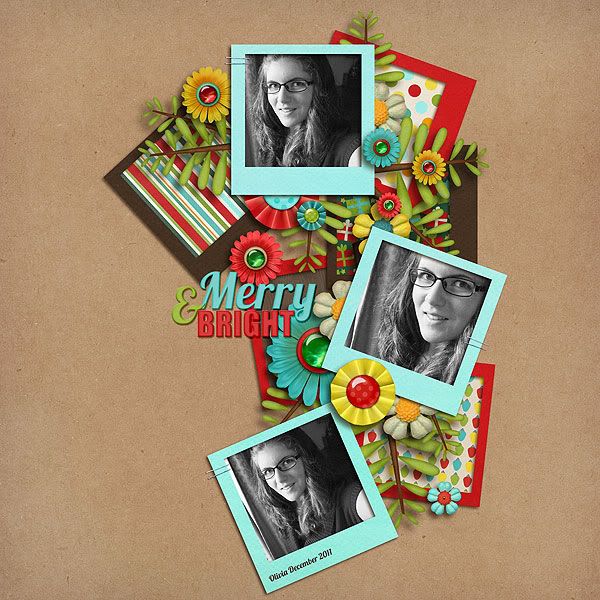 Here is my scraplift of this layout using Traditional Christmas by S.A.D
Remember that you only have 15 days to complete the variety challenges. Keep your creative juices flowing in this new year.